Happy Thanksgiving from a couple of turkeys and a Goose: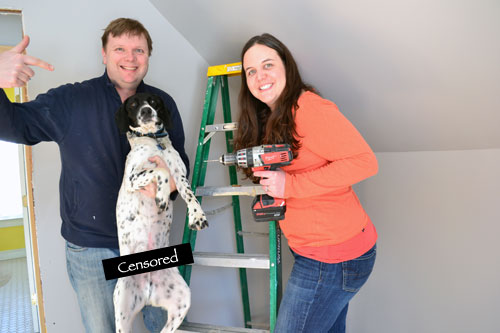 May your stomach be bigger than your eyes as you wolf down all those Thanksgiving goodies!  Hope you all wore your Thanksgiving pants….I sure did!  Stretch pants for all!
We're out and about, galavanting around Vermont spending as much time as humanly possible with our family. We'll be back to a relatively normal blogging schedule starting tomorrow. In honor of Black Friday, I'll have one ginormous gift guide post for you all. And being a full-time Etsy seller, of course every…single….item…on the gift guide can be bought on Etsy (note the dramatic pauses).
So happy Thanksgiving to you all! Enjoy your turkey and pie…we sure will!
Pssst…What are your Thanksgiving plans? Spending time with your family? Friendsgiving it up?! Watching reruns of Friends Thanksgiving episodes? The one where Joey gets stuck in the turkey is my all time favorite!