Merry Christmas from all of us here at Angie's Roost (Angie, Colby and Goose too)! We hope you all enjoyed your Christmas celebrations as much as we did and got some extra awesome doses of family this holiday season.
I couldn't help recycling this pic from last Christmas, a recreation from one of our favorite Christmas movies. Any guesses?! I'll give you a hint…Colby is playing the role of Uncle Eddie. Maybe next year we'll switch it up and recreate another scene from a favorite Christmas movie. Maybe the Christmas Story and the tongues on the pole scene…wait…no…that might hurt. Okay…and how about one more "from last Christmas" pic that's a little less "obscene".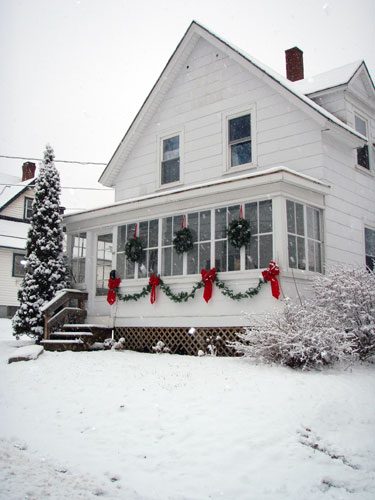 Pssst….MERRY CHRISTMAS!!!!