With all the gorgeous weather that we've had lately, I couldn't help but get outside and garden. I'm working on my green thumb, which has been a long time coming. My thumb is more like a light yellow. There's still so much blue that needs to be added before I'll be able to properly take care of a garden. You see, I like to play this little game with my plants (cackle, cackle). It's called "how long can you go without watering and still be able to pull through". It's not good. I just don't remember to water the plants. Anyways, after a month of rain, the sun finally emerged and all I've wanted to do is garden. So I started with these suckers: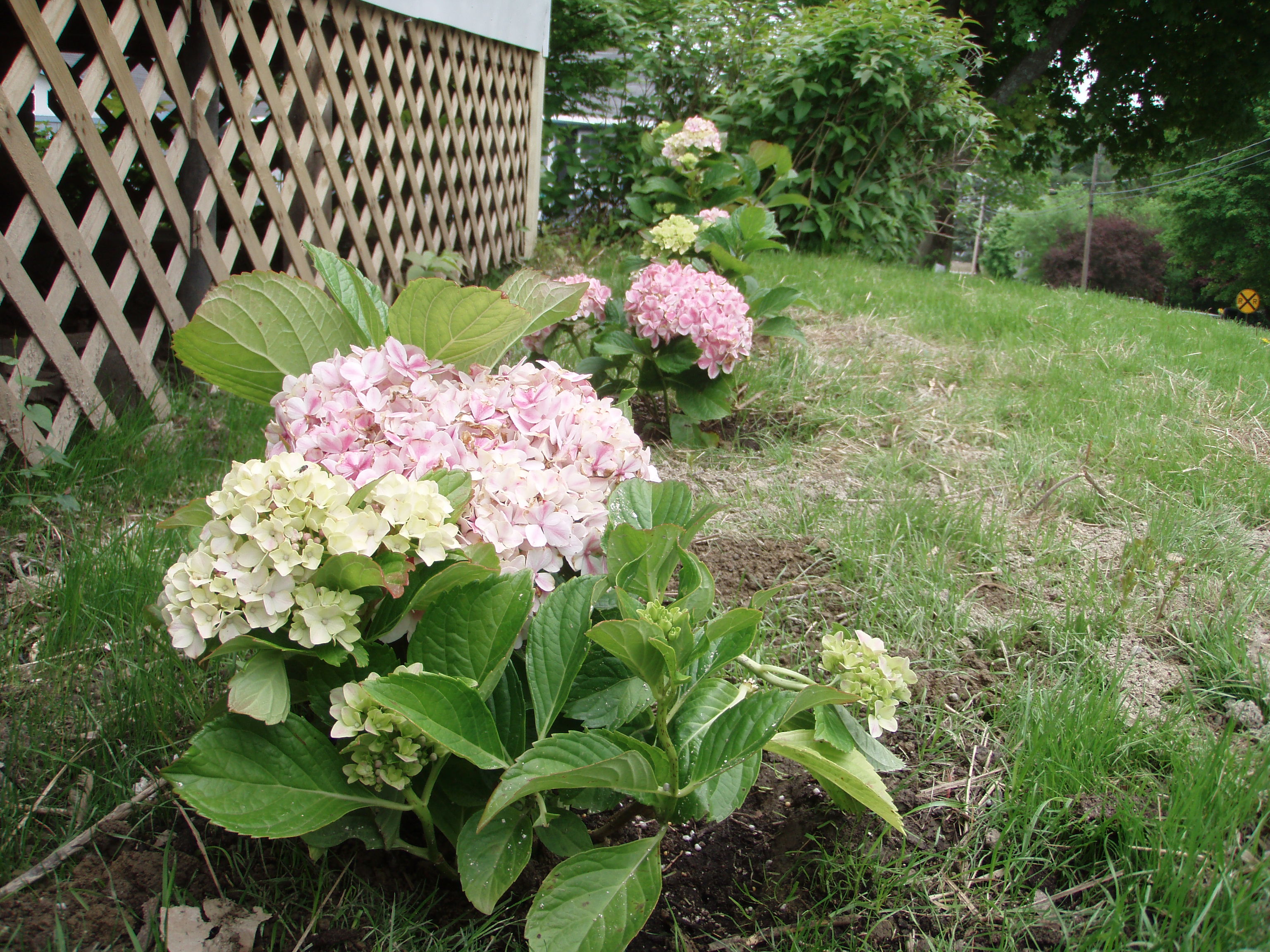 I picked up three hydrangea plants from our local Lowes which were on sale for about $8 each. They're tiny now but supposedly these will grow into large bushes. Colby dug me up three holes in the front yard, where he previously removed all our old shrubbery, I dumped in some nice fertilized dirt, and planted them. Easy enough, right? I'm sure I missed some integral step or I'll somehow still manage to kill these plants, but for now they're looking good.
Here's the front of our house with the plants installed: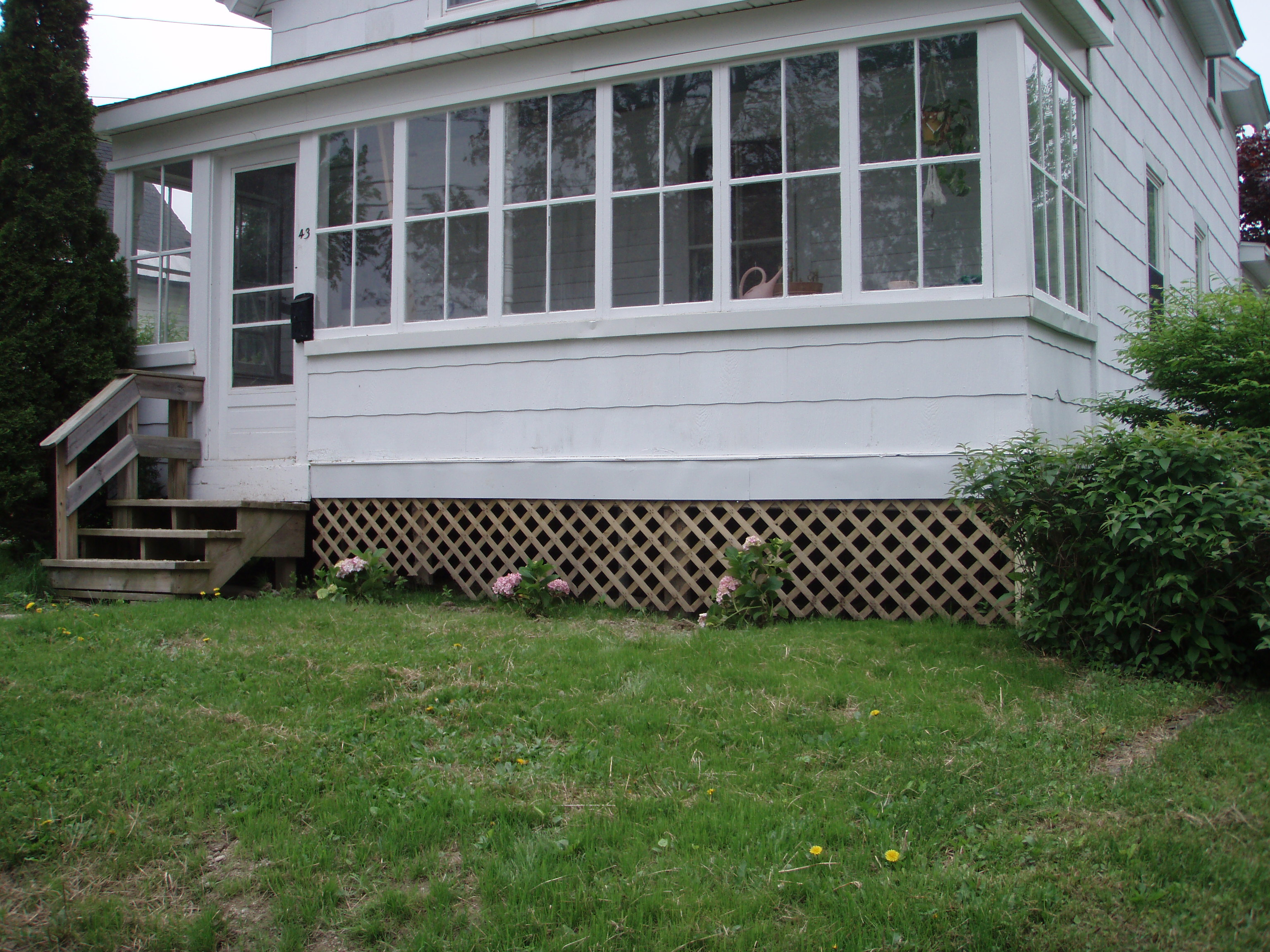 They're so small now! I can't wait until they're large and bush like. I have this grand vision someday of this old brick wall around the front of the house with stone steps and hydrangeas overflowing from behind the short wall. Ahhh…a girl can dream.
Oh, also, the cool thing about hydrangeas is that they change colors. Mine change between white and pink. But you can also fight mother nature and change their color. For instance, I prefer my hydrangeas to be of the pink variety (who would have thunk it). Thus, to change them to pink, I just need to change the pH of the soil, which is what affects the hydrangea's color. Lowes sells kits to help you change the pH of the soil and thus change your hyrangeas' color. Nifty, huh?