Many, many moons ago I picked up a cheap grapevine wreath form from a local dollar store with grand intentions of making a dollar store DIY Halloween wreath. Specifically, the Martha Stewart Halloween snake wreath. Have you seen that wreath?!
I have dreamed of that wreath adorning my front door for far longer than I care to admit. I still have the circa 2013 Martha Stewart Magazine Halloween Special featuring said snake wreath.
Without further ado, I bring you the Martha Stewart Halloween snake wreath.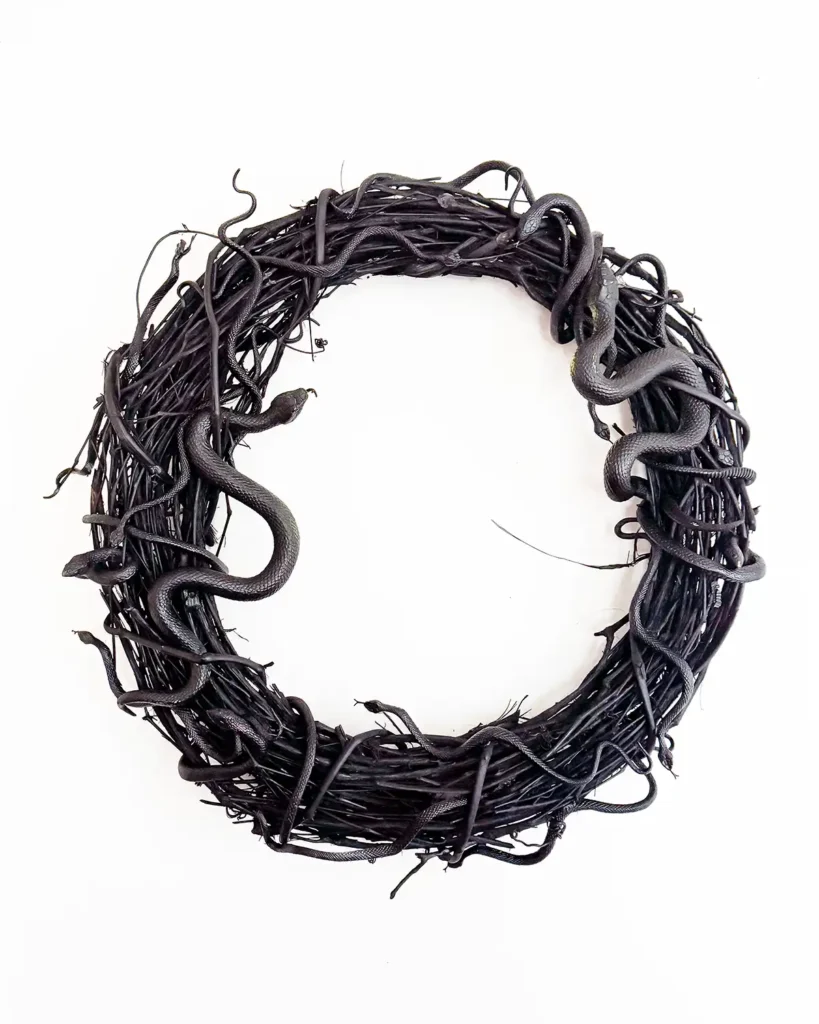 Like most projects, I went into this one thinking, oh I can get this done in an afternoon. Au contraire, dear readers, au contraire. This wreath took me more than a week to put together, mostly because of poor planning. Let me paint the picture.
Girl hoards a dollar tree wreath for many many years. Sees mini rubber snakes at local Dollar Tree store. Thinks about the snake wreath vision. Goes home and keeps thinking about it. Goes back for the snakes and other dollar tree Halloween wreath supplies. All snakes gone. Orders snakes from Amazon. Hmmm too small. Orders another pack of snakes. Assembles wreath. Needs more snakes! Orders BIG snakes. There. That will do.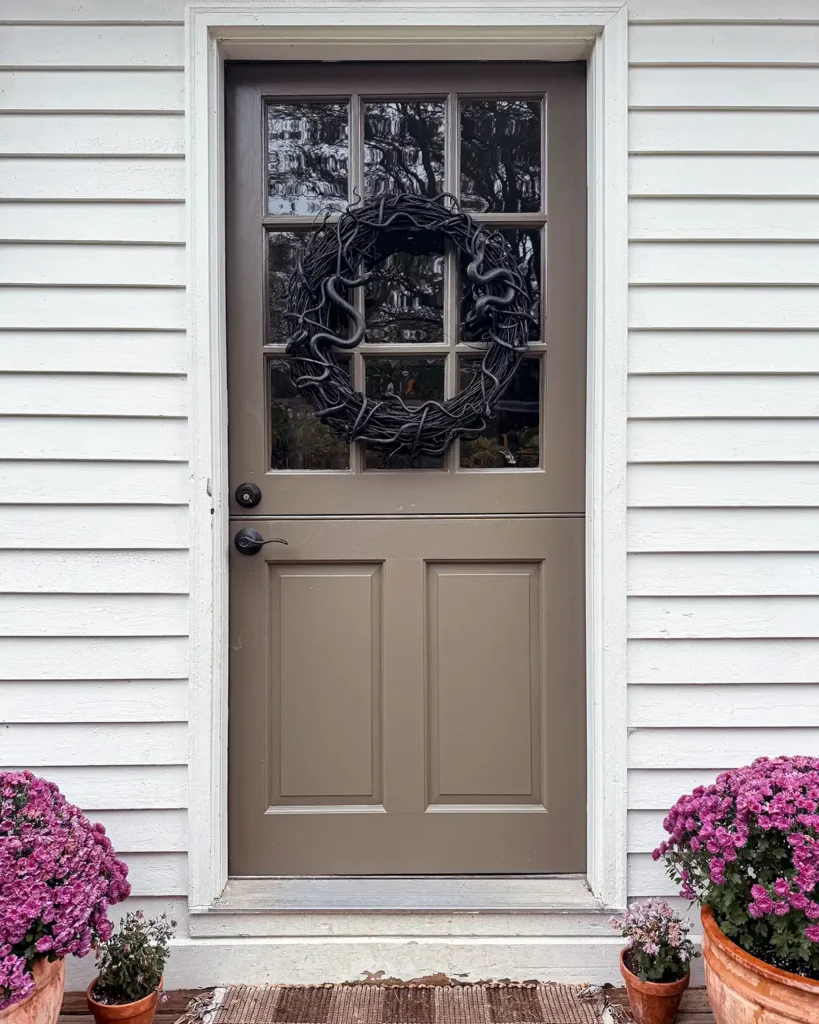 I wish I was kidding but it took more than a week to assemble the wreath with three separate orders from Amazon. Bless you Amazon Prime and your speedy deliveries.
Let's dive into the tutorial, shall we?
Halloween Wreath Supplies
Grapevine Wreath
Rubber and Plastic Snakes
Floral Wire
Hot Glue Gun
Hot Glue
Black Spray Paint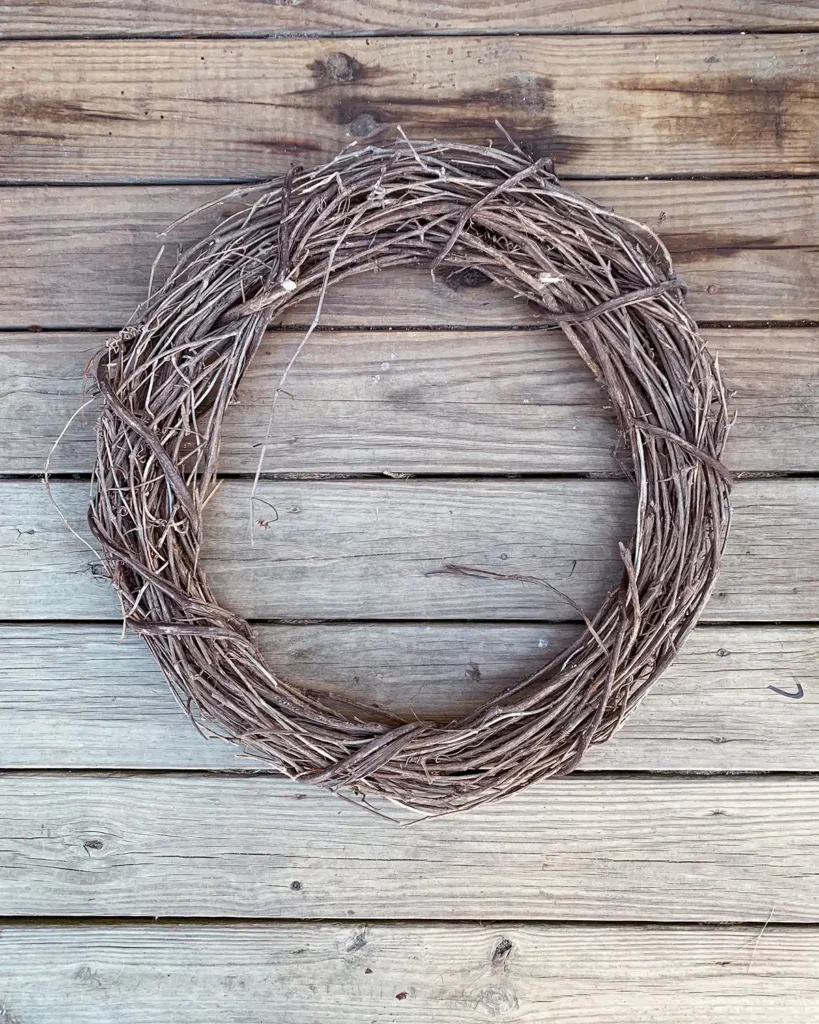 Wreath Making Steps
I am here for easy DIY wreaths and once I got past the gathering of supplies part, this DIY Dollar Tree Halloween wreath was so simple.
Random side note before we begin. I'm really regretting not gathering all my supplies and snakes from the dollar store when I had the chance. In hindsight, those were the more inexpensive items. I was so bummed when I returned to the store and the snakes were gone!
Gather Your Snakes
The first step, and the one that held me up in my snake wreath-making efforts, is to gather your snakes. I highly recommend a variety of rubber and plastic snake sizes to add more visual interest to the wreath. I started with a 12-pack of 14″ snakes, then added a 4-pack of 27″ snakes, and finally added two, thicker 15″ snakes to finish it off. In the end I really wanted one more of the thicker, 15″ snakes but those were the most expensive of the snakes and I wasn't about to place a fourth order on Amazon for rubber snakes. I do have some pride left to hold onto.
The 14″ snakes and the 27″ snakes: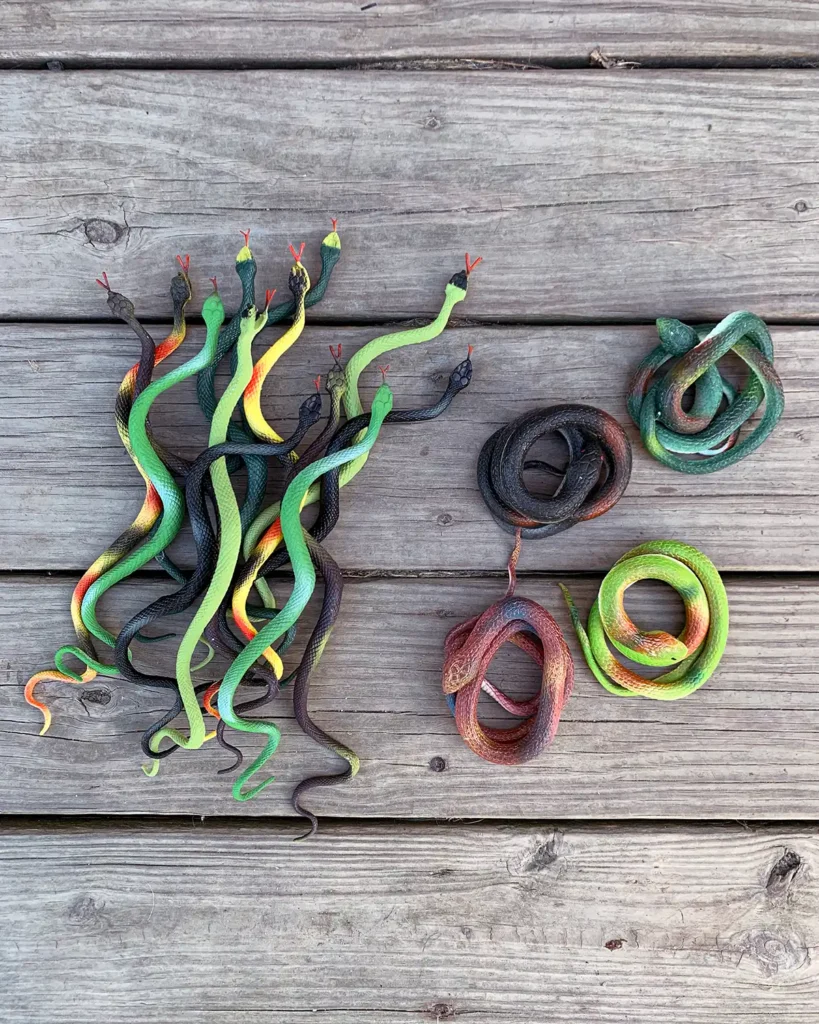 And the thicker, 15″ snakes: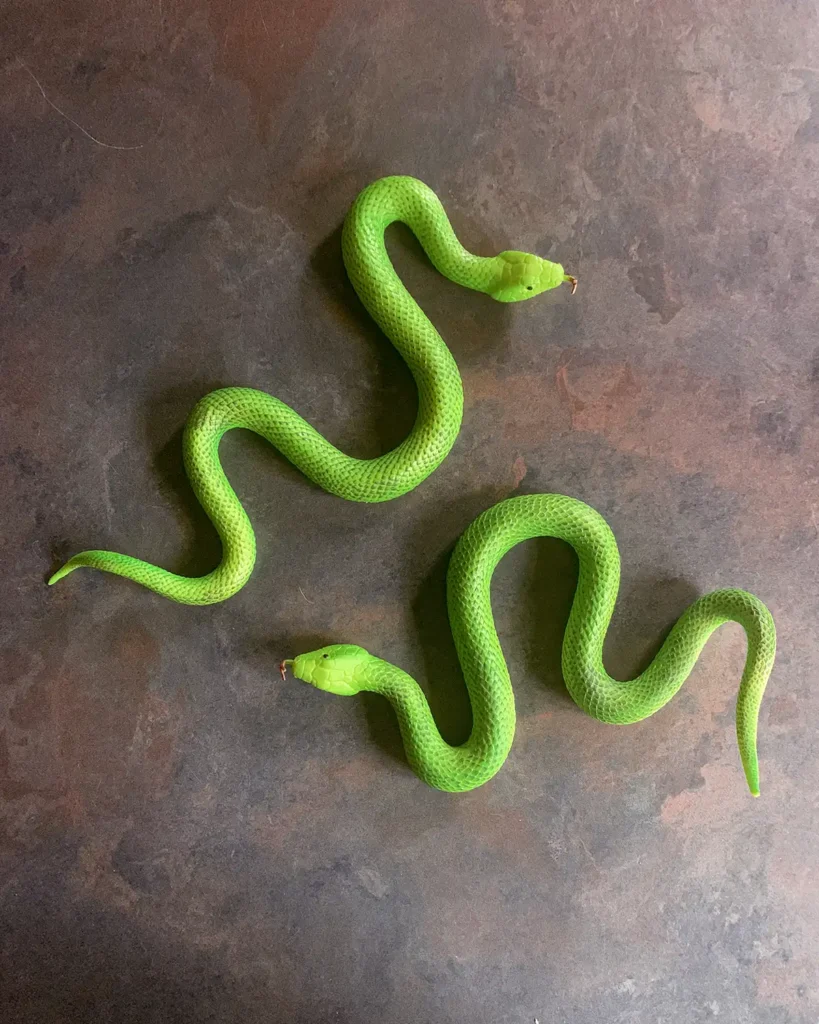 Having a mix of snakes to work with is definitely helpful. The smallest snakes I used were a fixed size and shape. They were so hard and unbendable. The larger snakes were posable rubber. The variety was handy when it came time to arrange the snakes and twist them through the grapevine wreath.
The best part was adding those thicker, larger snakes at the end. Don't try and save a ton of money and skimp out on the big snakes. They really made the grapevine wreath feel like a snake wreath. You almost didn't notice the snakes at first without those larger ones.
Arrange The Snakes
Next up is the great snake arrangement. Before gluing or tying anything, get a feel for how the wreath will look by "dry fitting" the snakes. In retrospect, I feel it would have been easier to start with the placement of the biggest snakes first.
I started from smallest to largest and when it came time to add the biggest snakes, where I wanted them kind of competed with some of my placements of the smaller snakes. So heed my warning and work from largest to smallest.
You can even take your longest snake and wrap it around the side of the wreath. One of the snakes I used was 27″ long and easily wrapped around the wreath three times.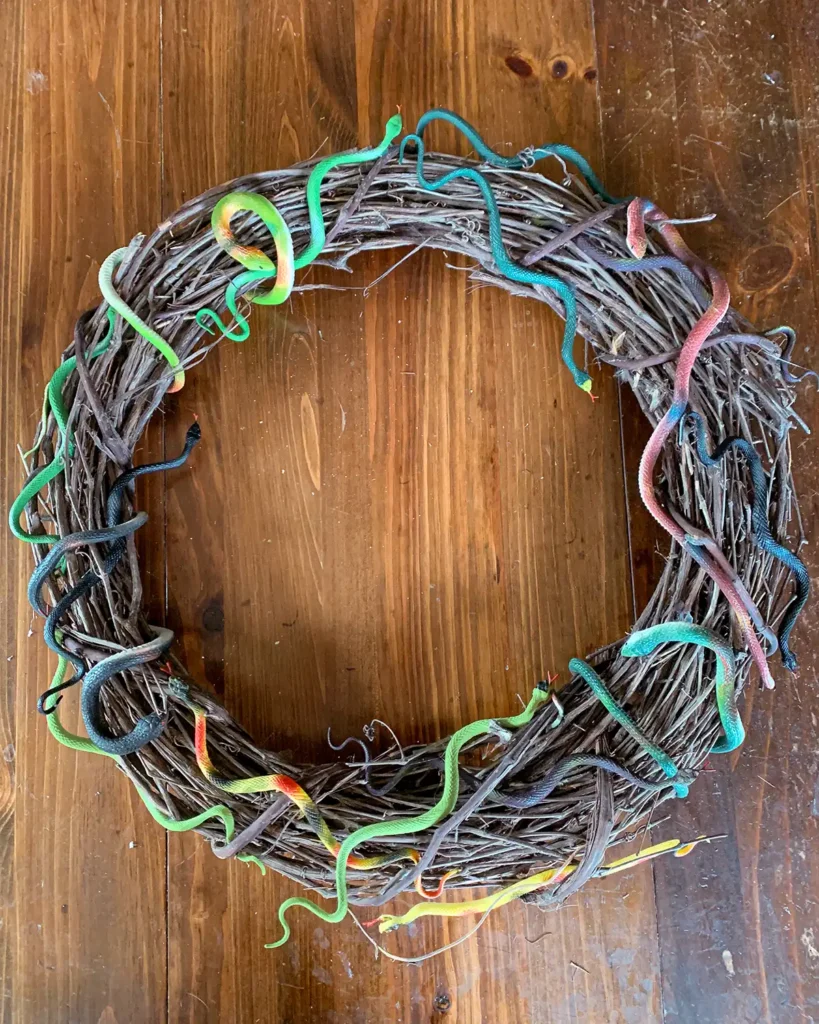 This was also the point in the project when I realized my snake wreath needed a few larger, thicker snakes to add more visual interest. But alas, I powered through and spray painted, adding the two biggest snakes later.
Attach The Snakes To The Wreath
​Attaching the snakes to the wreath was tough to figure out but I finally got a system down.
The small, hard plastic snakes were the easiest to attach. Just a dab of hot glue here and a dab of hot glue there and they easily adhered to the wreath. These snakes were so small and light, it didn't take much to attach them. They were also in a fixed position so I just tucked them in the wreath under a vine or two to help secure them and they easily stayed in place.
The larger sizes of the rubber snakes were harder. I used a combination of tucking the snakes under parts of the grape vines, twisting bits of floral wire around the body of the snake, and using a generous amount of hot glue. And by generous amounts of hot glue I mean let's buy stock in hot glue generous amounts.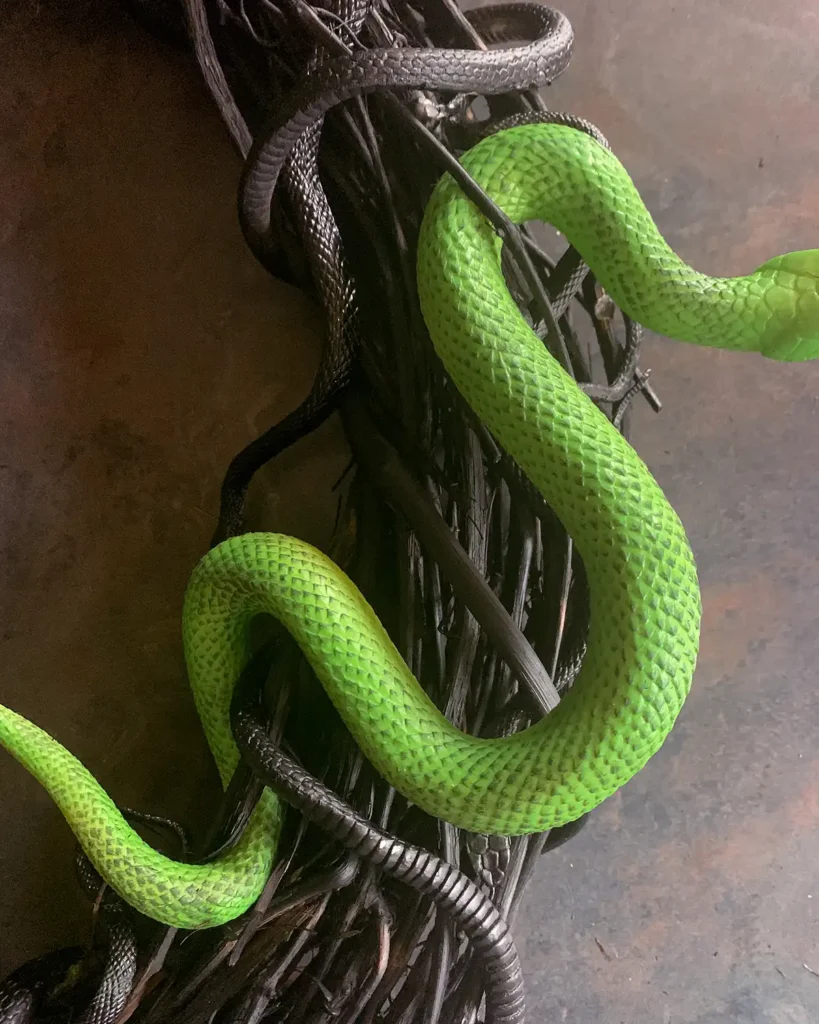 In the end, I still felt like the snakes might pop off but I felt it was good enough to advance to the spray painting portion of the program and fine-tune as I flipped the wreath to paint both sides. I figured the spray paint would also help adhere the snakes to the wreath.
Spray Painting The Wreath Black
It's the final countdown…I mean…the final step of our dollar store DIY Halloween wreath. I found a large piece of cardboard to serve as my spray painting surface, plopped the snake wreath on top of it, and went to town spray painting.
Make sure to spray paint the back of the wreath as well, especially if the wreath is hanging on the glass part of your front door.
Spray painting tips: One, do it outside. Nobody loves huffing those spray paint fumes. Well, I'm sure some people do but it's not good for you. Plus overspray is a thing. Two, go with many thin coats of spray paint. The paint dries faster and doesn't drip that way.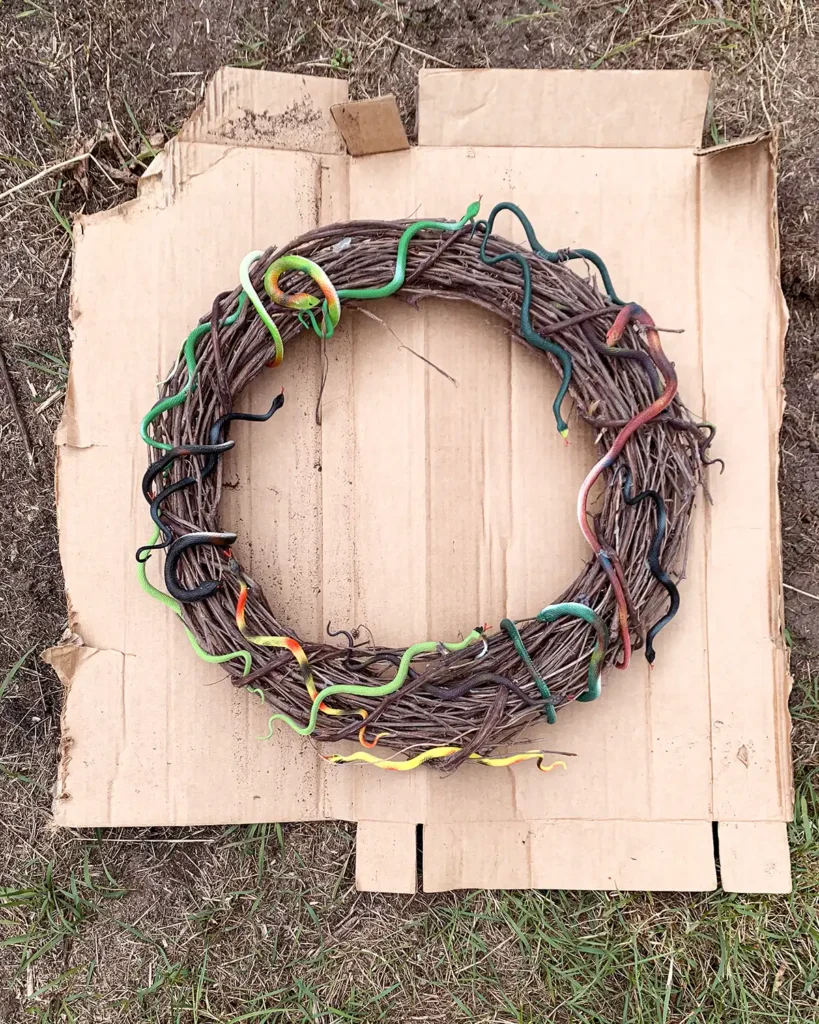 Once the paint is dry, bring it inside to dry off for a day or two. Ideally, you would leave it outside to off-gas for a bit but alas, it is frigid these days in Vermont and the paint doesn't dry well at 42 degrees.
In terms of spray paint color and finish, I really wanted a matte black so I chose a Rust-Oleum black spray paint in a matte finish. But glossy would look great too.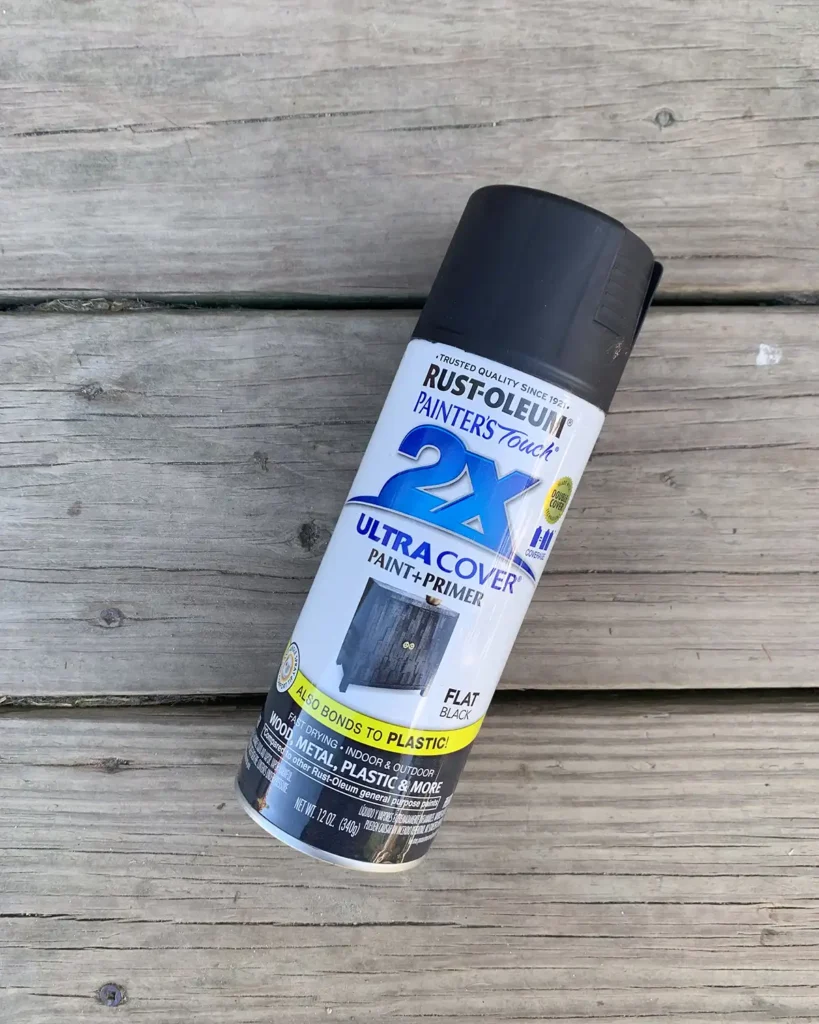 And scene, a finished Martha Stewart Halloween snake wreath. My dollar store DIY Halloween wreath. It's not a perfect wreath, but it is perfectly spooky and a great way to decorate a door for the season.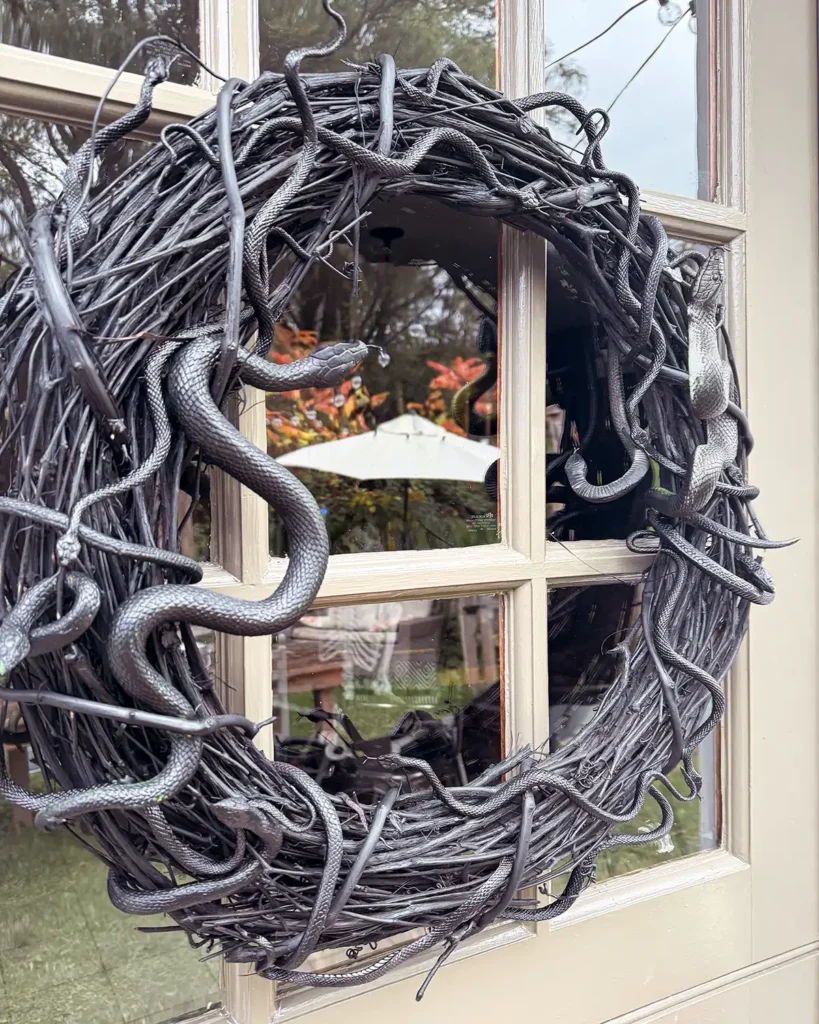 Easy Halloween Wreath
All in all, this was an easy Halloween wreath that spooks up our decor around here. While I do love a beautiful wreath, a cute Halloween wreath, or a simple fall wreath, I love to go for the spook factor during the Halloween season. Give me all the fake cobwebs, black creepy cloth (or whatever that stuff is called), skeletons, dead flowers, and fake hands gone rogue.
Now I'm scheming up all the other DIY Halloween decorations and other Halloween projects I can pull off before the big day. Although I'm running out of time and might have to settle for just setting up Halloween mantels. I'm sure I can fit in a fun Halloween craft or two with the kids. Or at the bare minimum set out the skeletons in some compromising positions.
PS…Have you made any DIY Halloween wreaths this season? Or any favorite dollar store items or craft supplies you've hoarded for holiday season making and crafting? I can't be the only one!
Posts You May Also Like